JP Interiors, LLC was established in 1986 by two brothers who formed teams of highly skilled tradesmen in the wallboard finishing & painting areas of the construction process.
Our primary services have always been in Residential finishing, while over the last several years we have expanded our services into 3 divisions Residential, Commercial & Industrial facility maintenance services, specializing in Interior, Exterior Painting & Pressure Blast Cleaning applications.
Our Painting includes a wide range of residential, commercial & industrial products to fit the needs of each project for longevity and preventative maintenance to give your facility a clean appearance for years to come. We currently use Benjamin Moore & Sherwin Williams products and various industrial coatings for manufacturing plants and exterior projects.
In our Pressure Blast Cleaning applications we include Cold Water High Pressure, Low Pressure High Volume, and Hot Water High Pressure, depending on what will be best suited for your project.
JP Interiors, LLC will consult with you to figure a plan to help you with cost effective solutions to suit your projects budget and products that are best for your enterprise.
With our company you will get:
Consultation
Competitive Pricing
Added Value
Professional Staff
Work Done On Schedule
Dependable Service
Thorough Attention To Detail
Premium Paint Materials
Workmanship Warrranties
JP Interiors, LLC is a clean, friendly and family-owned business with 25+ years of experience in the industry. Please contact us today to setup a free no-obligation consultation and quote for your project(s).


A little bit about our family.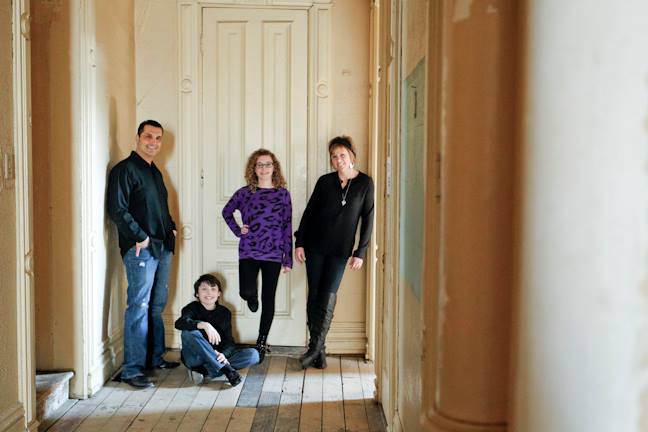 Along with running all aspects of JP Interiors, LLC, Steve plays guitar (acoustic and electric), plays keyboard and sings. When he can, he gets together with friends for jam sessions in the basement. He enjoys working out, and keeping score for his son's baseball team.
Meredith works outside the home and assists Steve with the administrative side of JP Interiors, LLC. She is an avid competitive runner, and inspires others to achieve their goals. She is a Harley Davidson owner and driver, and enjoys taking trips with the family.
Julia is a Honor Roll student who loves posting her singing videos on You Tube. She aspires to become a music engineer and her favorite sport is volleyball. She enjoys hanging out with her friends on the weekend and her laugh is very contagious.
Steven plays baseball, has some serious dance moves, and loves playing his new drums. He enjoys playing on his Xbox with his friends and is amazing at drawing. He aspires to be a chef and own his own restaurant. Steven is the creator of the JP Interiors, LLC logo.


In loving memory of Joe Poczkalski – brother, best friend, and business partner.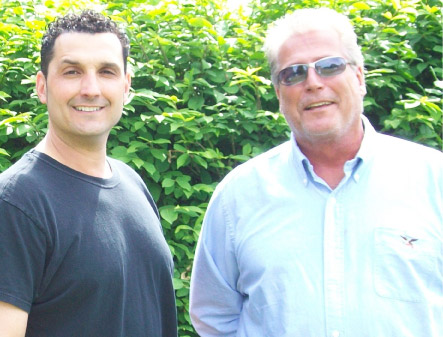 Growing up in a big and close family, Joe & I were the two youngest brothers. I always looked up to Joe and wanted to do what he was doing.
We started working together at a very young age and shortly after we started JP Interiors, LLC. Joe was extremely gifted with his personality and could make people feel comfortable the minute they met him. Joe's personality was the main reason that our company became successful from the very beginning.
Joe & I always had very good work ethics and always strived to do the best job possible. I continue this company in "Loving Memory of Joe Poczkalski" My Big Brother, Best Friend & Business Partner.